So, we would like to share how a standard German CV looks like and how a CV for job applications slightly differ from university applications. If you need more help with the CV for job application in Germany, don't hesitate to read another EDUABO's article!
Now, let's get started!
CV for university applications versus CV for job applications
CV for job application: the most important document for job search. It should be structured concisely and coherently. Please check here to know more about writing a good German CV for job applications.
Profile statement: under personal information. It is where you give a short description of yourself and what your expertise is. In this space, the applicant describes his or her specific skills, experience, and field of study in a general version.

With the CV used to apply for a job, employers would like to know more about the applicant's interest field, work experience, and professionalism.
CV for university application:
Profile statement: Since the universities don't only focus on your working experience, but also the other things including your passion. In this summary part, You should mention the reasons why you choose the course and the value you get from it.

A CV for university application highlights educational status, grades, awards, and honors in detail. You can also include the courses related to the degrees or the GPA of your previous study you have achievement.
The format of German CV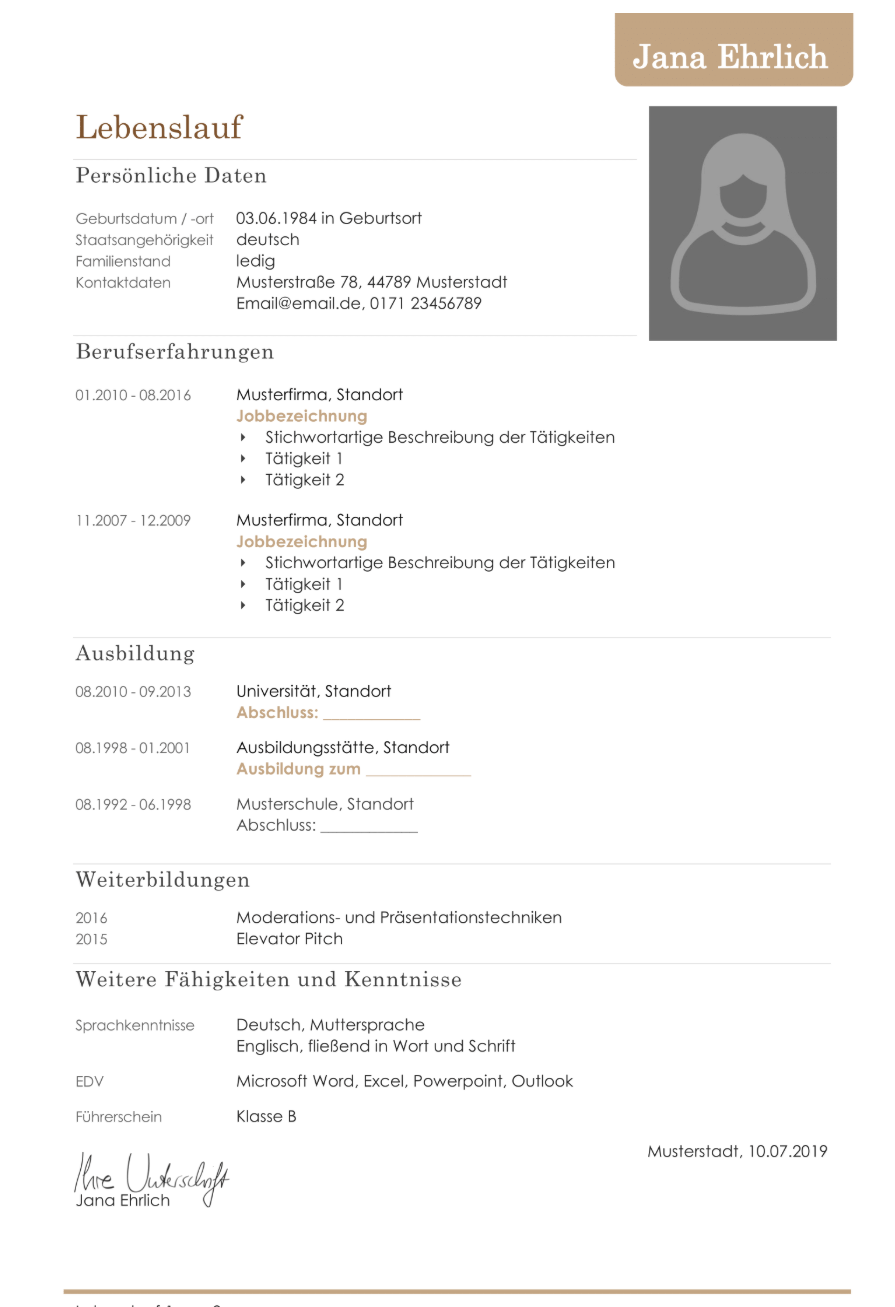 It's the general format of a CV used for any applications. The length of your CV varies depending on the information you include. But usually, it shouldn't exceed 2 pages!
Resources: https://bewerbung.net/lebenslauf-muster-vorlagen/
Things listed here is a must in your academic CV:
(1) Personal information (Persönliche Angaben): It's common in Germany to have these things in your CV. They include:
Your Full Name in bold as a header (Vor- und Nachname)
Home Address (Adresse)
Nationality (Nationalität)
Date of birth and place of birth - Geburtsdatum und -ort
Marital status is optional (Familienstand)
Contact (Kontaktdaten) including Email, HandyNummer - Mobile, etc.
(2) Education and grades (Ausbildung): your educational background should be set in the reverse chronological order. EDUBAO suggests you mention from the latest study to your high school. It will be great if you add the GPA of your previous study, your schools' names, and the subjects.
(3) Work experience/ volunteers/ extracurricular activities (Berufserfahrungen): For your university application, you might not have a lot of experience as a student yet. But don't worry! Try to mention any relevant activities at the universities or volunteers that you think they can emphasize your strengths and tailor them to the study field you're applying for or your skills.
(4) Other skills or achievements (Weitere Fähigkeiten und Kenntnisse): in this part, we highly recommend you add some items like your language proficiency, EDV skills (Computer skills, for example, Microsoft Office), driving license (Führerschein), etc.
(5) Further education experiences (Weiterbildung): this section is optional. Any online seminars, events or workshops related to your study field or can help you build a good career image, add them!
(6) Your signature: don't forget it, also with the date and place because it's required for any German CVs.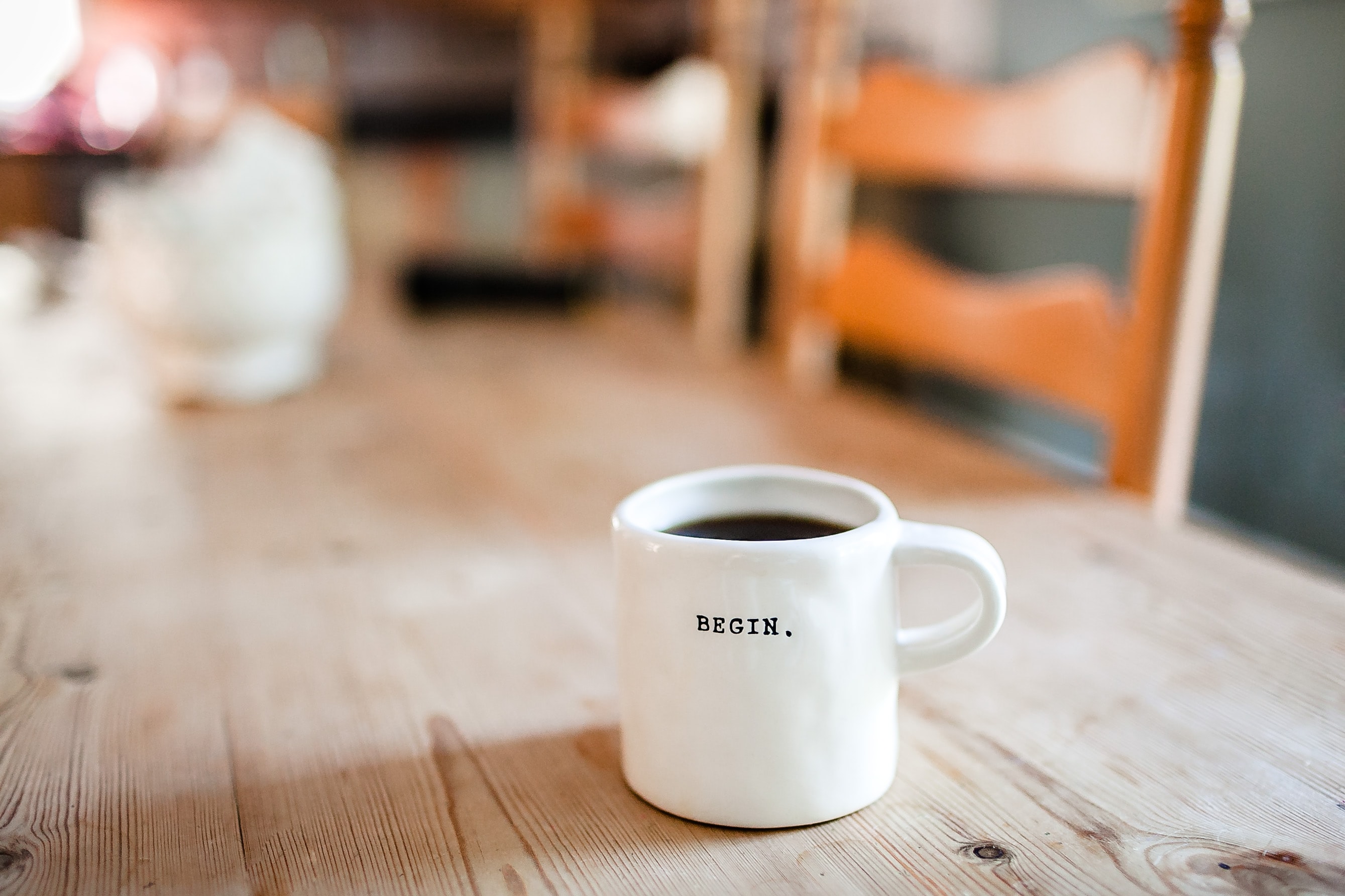 Conclusion
EDUBAO hopes these pieces of information will come in handy during the time you apply for German universities. If you have any questions, don't forget to drop us a message, we're always willing to support!