Public local passenger traffic
The German public transport system is excellently developed and has become irreplaceable. Many destinations can be reached by train, tram, and bus in Germany. Train, metro and suburban train, tram and buses are the "public local passenger traffic and long-distance passenger services". The connections within cities and regions are called, in abbreviation, "ÖPNV" (Öffentlicher Personennahverkehr = public local passenger traffic).
How to buy and "entwerten" your ticket
Tickets for trams, buses and short-distance trains must be purchased at a vending machine. The ticket machines are often a bit complicated to use. If you do not know what to do next, ask other customers who buy a ticket. People are very friendly and willing to help you out! Sometimes there will also be an info desk where you can turn to for help if needed.
Sometimes you will see ticket inspectors on buses, trams, or even trains in Germany. If you come across them on public transports, you are supposed to show them your VALID tickets, otherwise, your "Schwarzfahren" (fare-dodging, traveling without paying for the ticket) will be 60€.
The question is: "How do I know if my ticket is valid or how do I validate my ticket?!". The answer is very simple! First, you need to check the validity of your ticket. If there is no exact time on it, you must "entwerten" (validate) it before onboarding. There are always several validation machines at the station where you can get your ticket validated. Don't forget this "entwerten" step if you don't want to run into trouble with ticket fines and awkward situations.
Costs
If you usually travel by public transport, you can buy a "package of ten tickets'' (Zehnerkarten), "monthly pass" (Monatskarten) or "annual season-ticket" (Jahreskarten). They are a lot cheaper compared to buying a single ticket for every use.
Public transport also provides support for people with disabilities. They can use all the services for free. However, a prerequisite is that one of the following is listed in the severely handicapped ID card:
G (gehbehindert = hampered)
aG (außergewöhnlich gehbehindert = extraordinarily hampered)
H (hilflos = footless)
Gl (gehörlos = deaf)
Bl (blind = sightless)
Anyone who has the mark B (Begleitperson = accompanying person) in his severely handicapped ID card may also take a companion free of charge.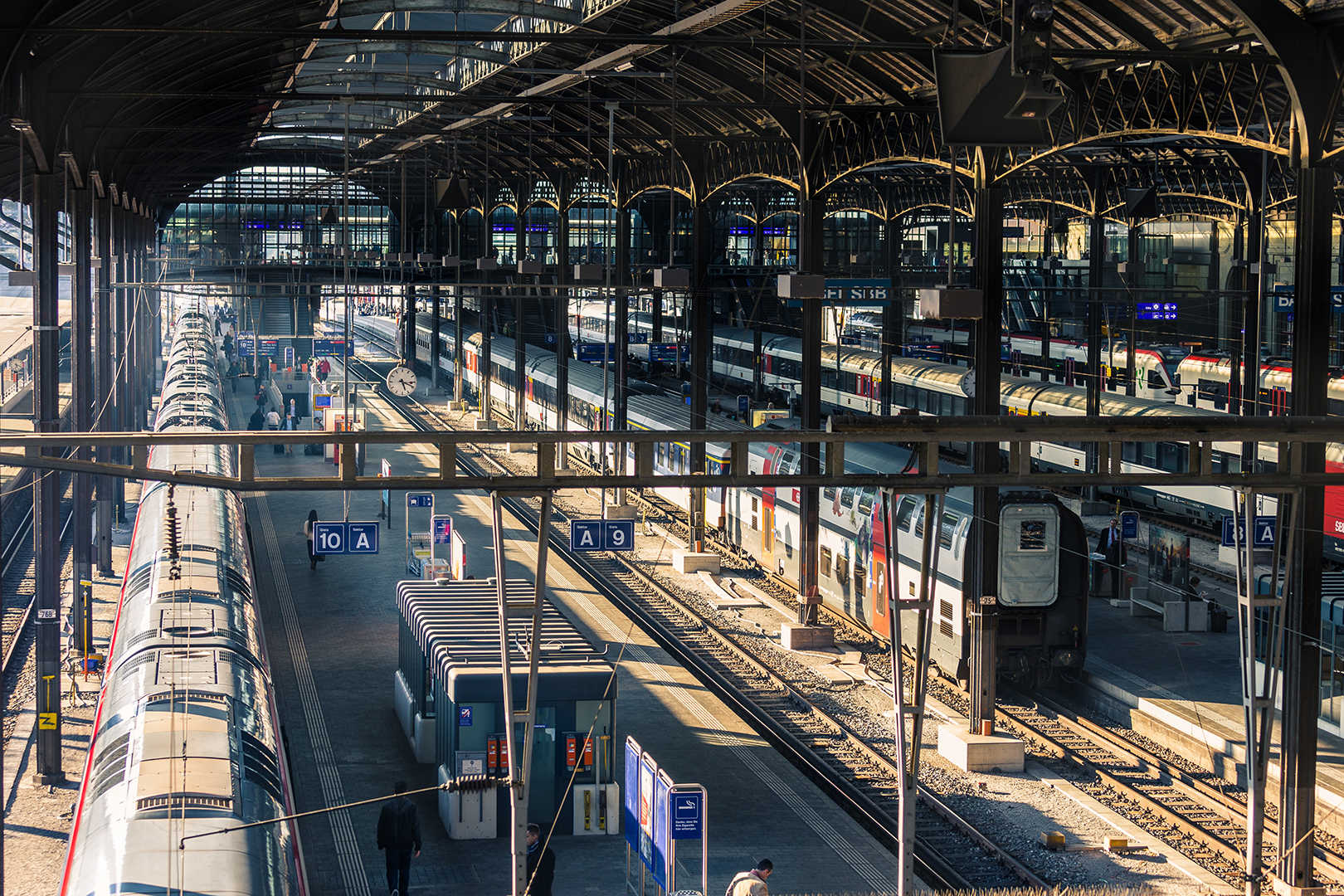 Regional train and long-distance connection for extended routes
For longer distances, it's highly recommended to use Deutsche Bahn (DB, briefly Die Bahn = German Railways). The discount regulations of the train are a bit complicated. However, customers can save some money by applying properly. The fare is often cheaper if you buy tickets several days before departure.
If you take companions with you, they only have to pay half of the actual price. Children up to the age of 14 travel for free if accompanied by their parents or grandparents.
If you use Deutsche Bahn more frequently, you should also buy a BahnCard. Depending on the BahnCard, you get either a 25 percent reduction in addition to the other discounts or 50 percent off the original price.
It is best if you know at an early stage where you are going to, you can combine the individual savings options, the train is then a relatively inexpensive means of transport.
Besides, the train offers, even more, special perks. For example, the "nice weekend ticket" (Schönes-Wochenende-Ticket), the "regional ticket" (Länderticket) or "monthly pass" (Monatskarte) and "annual season-ticket" (Jahreskarten). With the "Interrail Ticket" for approx. €300, young people (up to 25 years old) can travel for a month in Europe.
Information is available at Deutsche Bahn travel centers or online at www.bahn.de.
Park and Ride
If you want to travel by both your own car and public transport, here's a healthy mix you can take advantage of: the "Park + Ride" system. You can drive your car to the public transport stops, park your vehicle in the P + R car park and continue your journey by public means of transportation.
The demand for the P + R system has increased enormously over the years. Not only commuters benefit from this offer, but also people who go shopping in the city or want to enjoy culture and leisure there. Even non-residents, to whom metropolitan traffic causes too much stress, appreciate P + R.
Taxi
Large cities have a wider network of taxi brands and you are more likely to catch a taxi on the street.
However, you are recommended to travel by taxi in small towns and low-traffic areas. The taxi centers offer a special feature called "short-haul". If you grab a taxi by hand signal and want to use it only over a short distance, you can arrange a cost-effective "short-distance" with the driver (for example, €3). Otherwise, they are going to charge you with the applicable fare rules. Also note that in small cities, it is not so easy to catch a taxi. You can search for taxi parking centers online first. Usually, all the taxi drivers will wait at a place in the city center. Sometimes there is also a taxi hotline. Call them to get a taxi.
Other options
There are other popular websites which offer travel options at a lower price in Germany these days:
Carpooling can also save you some money by letting you share the travel costs like fuels, tolls, etc. with other people on the ride. Anyone can join as long as they all share the same travel routine.